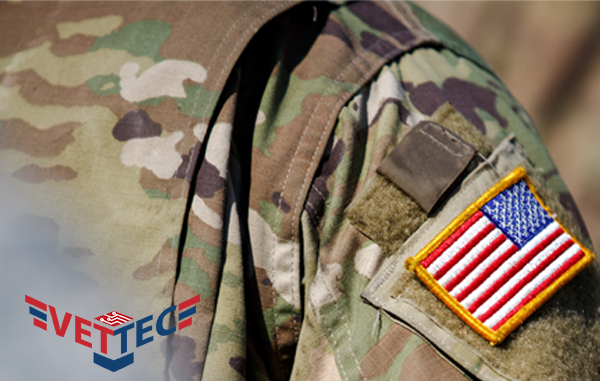 What is VET TEC? VET TEC is a funding program, run by the US Department for Veteran Affairs, for veterans to get trained in Information Technology (IT).
Are You Eligible for VET TEC?
You may be eligible for VET TEC if you meet all of the requirements listed below. All of these must be true.
You:
• Aren't on active duty or are within 180 days of separating from active duty, AND
• Qualify for VA education assistance under the GI Bill, and
• Have at least one day of unexpired GI Bill entitlement
What Type of Training Does VET TEC Cover?
VET TEC allows for training for high-demand IT careers. Visit our IT Networking & Security program to explore training, certifications, and job outlook for careers in IT.
What Does the VET TEC Program Pay for?
Any veteran who is approved for VET TEC will have 100% of their tuition paid for a full-time high-tech training program.
Does VET TEC Utilize Your GI Bill Benefits?
No, VET TEC does not consume any of your GI Bill benefits, but you must have at least one day of unexpired GI Bill entitlement to qualify for VET TEC.
How Do You Apply?
Fill out the form above and a career counselor will walk you through how to apply and what to expect.
Are You a Veteran Looking for a New Career in IT?
United Training can assist you in applying for VET TEC funding so you can get trained for an in-demand IT career.
Get More Information on VET TEC