Getting started with data analytics and visualization can be a daunting task. Power BI, Microsoft's analytics and visualization tool unlocks your data's potential and brings actionable insights to inform your business decisions. Join United Training's expert instructor, Ed McCrae, as he demonstrates the capabilities of the Power BI platform.

Watch our Webinar to Learn About:
• What is Power BI?
• Getting Started with Power BI
• Power BI Implementation Strategies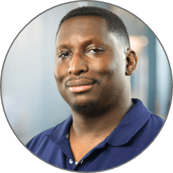 ABOUT THE PRESENTER: Ed McCrae is a training and learning management professional with over 20 years of experience. Ed has a passion for helping individuals and organizations become more efficient and productive. He specializes in Microsoft Office, SharePoint, and Project Management.